Off The Wall, The Music of Pink Floyd…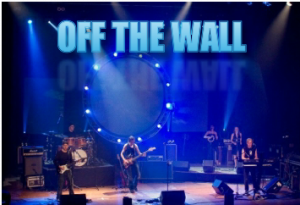 Since the year 2000, 'Off The Wall', The Music of Pink Floyd has become THE Pink Floyd show to see. In the past ten years, the band has played to thousands and thousands of Pink Floyd fans all over The World with massive shows across the UK, Europe, the Far East and South America. Stunning audiences with a spectacular sound and light extravaganza.
The band faithfully reproduce the classic sound of Pink Floyd and this is the tribute band that inspires other Pink Floyd tributes to start.
Please check out the two live videos below.