KJ On-Stage's Stage Shows…
The Authentic Tribute to Boney M. has many years performing experience both domestically and internationally.
Since the year 2000, 'Off The Wall', The Music of Pink Floyd has become THE Pink Floyd show to see.
"Olé!" is a Flamenco guitar trio and latin music come juggling comedy show produced and directed by Paul Morocco.
This Soulful sensation is captivating and represents the true heart of soul music.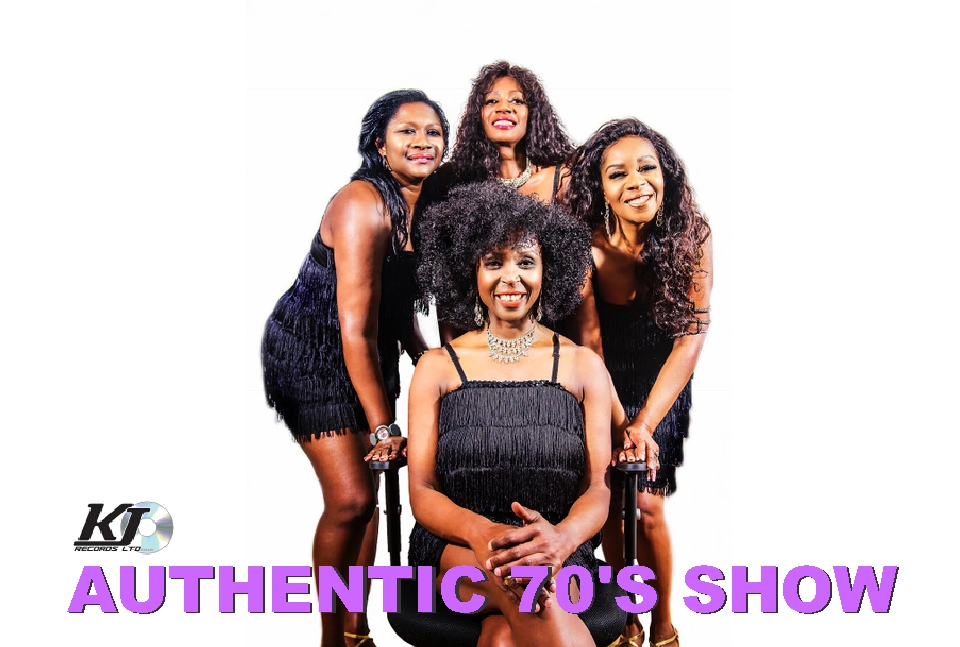 The Authentic Seventies Show
Information to follow…
The Authentic Soul Band
Whether it is a "special" party, a corporate event, a wedding or just a good old knees up, why don't you ask  "The Authentic Soul Band" to join you into the night? The Authentic Soul Band are a 4 part vocal group performing the ultimate sounds of Soul, Reggae and Motown.
Parties are always great fun – everyone is up for having a really good time and good live music is always guaranteed to get everyone on the dance floor, ensuring the night is a resounding success. We firmly believe that our  playlists will ensure that no one is left sitting down….
A powerful energetic show staring singer/songwriter, west-end star and member of multi-million selling international pop band 'Boney M.'