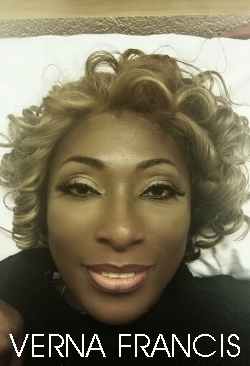 First treading the boards as Cinderella in a school show, multi-talented Verna Francis the actor spent two years playing Miss Sherman in London's West End production of 'Fame.' While heavily influenced by her stage acting Verna is more widely known for her singing career.
Verna has a vocal range and emotive delivery such to have been described as "a house or broken beat cousin of Whitney Houston or Chaka Khan."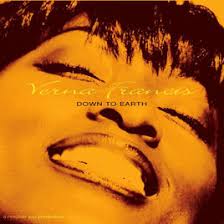 2005 saw the release of Verna's acclaimed album on the Chillifunk label "Down to Earth" featuring soul and uptempo nu-jazz grooves from which came the singles "Look" and "Sunshine" plus associated PAs at London clubs such as Cargo and Fabric.
Verna Francis features on Northern Soul Guru Ian Levine's "Northern Soul's Greatest 200 Floorfillers" and Ian writes "I asked Verna to sing "Because of You", because I believe no-one would compare it unfavourably to the original."
Verna is twice video linked below to Ian Levine's YouTube Channel with "Because of You" and "Like a Live Wire."
Like a Live Wire: "Utterly fabulous soul diva, Verna Francis. This track comes from my album "Northern Soul 2008″ which was released on June 30th, 2008. Verna and I co-wrote this wonderful song which sounds like a classic Blackpool Mecca floorfiller, the type that made the entire club run onto the floor from every corner of the room." Ian Levine.